Cerita Pendek Shazam
Yo yo yo yo SPOIler alert
Wikipedia :
We all have a superhero inside of us -- it just takes a bit of magic to bring it out. In 14-year-old Billy Batson's case, all he needs to do is shout out one word to transform into the adult superhero Shazam. Still a kid at heart, Shazam revels in the new version of himself by doing what any other t

een would do -- have fun while testing out his newfound powers. But he'll need to master them quickly before the evil Dr. Thaddeus Sivana can get his hands on Shazam's magical abilities.
Release date: April 5, 2019 (Indonesia)Director: David SandbergBox office:

365 million USD

Budget:

100 million USD (2019)

Production companies: Warner Bros., New Line Cinema, The Safran Company, DC Films, DC Entertainment Inc
Well Well Well
Yuhhuuuuu artikel ke 3 berturut turut awkwkwk jadi kayak marathon film aja ya muehehehhehe stay strong apaan sih XD
kali ini saya akan membhasa captain marvel nya dari DC wkwkw sejarah nya kan shazam ini namanya captain marvel kan terus diganti shazam kalau gak salah coba ck di wikipedia heheh.
back to story
cerita ini berawal dari sbuah anak kcil yang diilih orang tua yang memiliki kekuatan ya si shazam ini sebenarnya nama orang tua yang memilik keatan besar jadi si ortu ini iudh mencari generasi penerusnya udh lamacuman gak ada yang berhati murni intinya sih gitu, sampai pada akhirnya dia menemukan sosok anak kcil..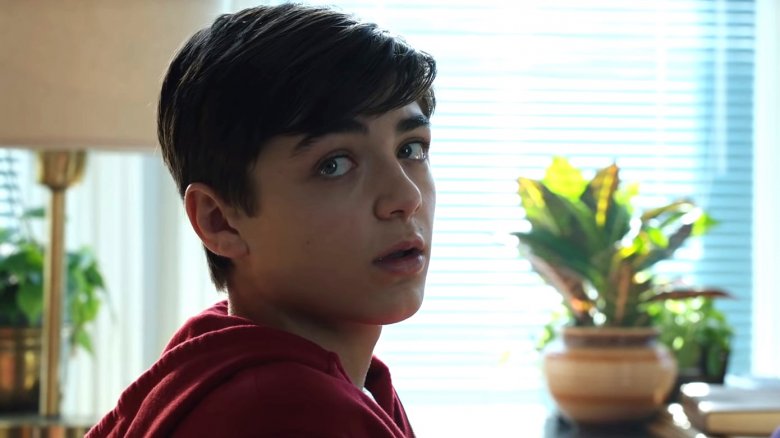 cuman sebelum bertmu anak ini sudah ada orang jahatnya jadi kekuatan jahat tersebut lepas dan anak ini diangrahi kekuatan yang besar sampai menjadi shazam yang orang gede. cuman sih musunya juga memeliki kekuta yang sama gede
pertama msunya bikin keributan ya sama aja di typical film hero, dan si anak kecil td masih penasaran sama kekuatannya terbut akhirnya di coba sama salah satu teman anak kecil ini untuk mengetahui kekuatan shazam tersebut sampai pd akhirnya mereka beretemu dengan musuh tadi akhirnya mereka bertarung habis habisan
sbenanya anak kcil tersbeut berasala dari anak asuh jadi punnya orang tua angkat gitu kurang lebih sepeti itu pada suatu masa keluarnganya ini di culik sama super hero ini sedangkat ibu aslinya ini tdk bertanggung jawab walupun nanti ketemu :( sedih sih
dia di dan saudara angkatnya akhirnya memiliki kekuatan yg sama di akhir dan membunuh penjahat tersebut slesai heheh singkat ya
and last gue kurang suka ama karkter besarnya wkwkw my opinion aja sih wkwk
oke bye2
*gambar diambil dari google klik kanan untuk melihat sumbernya
mhon maaf jika ada salah kata dan sebagainya sampai jumpa di film berikutnya